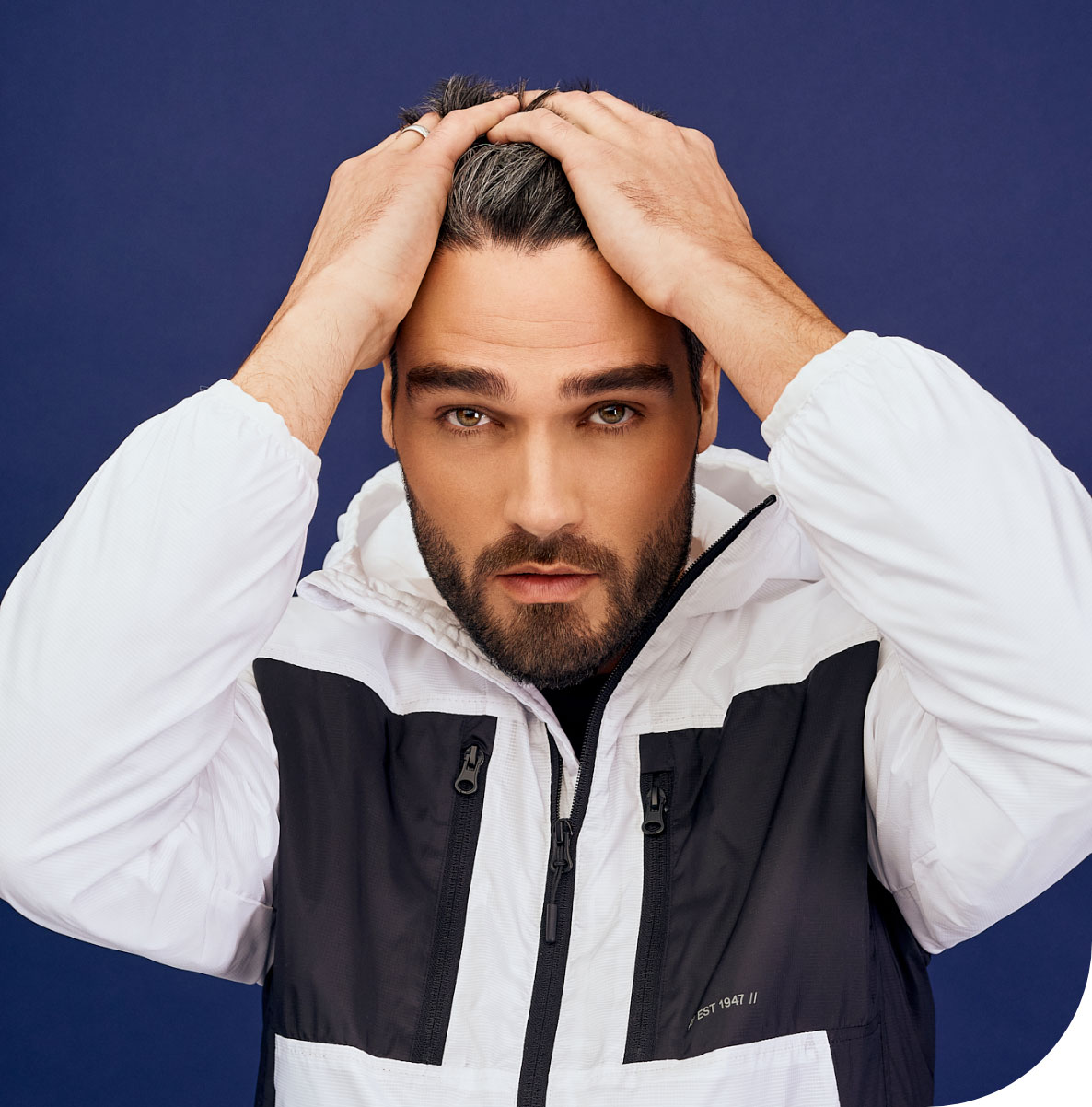 Genetic and Normal Aging
Stress and Hormones
Lifestyle, Vitamin Deficiency, and more
NEXT GENERATION HAIR GROWTH THERAPIES
Suffering from hair loss doesn't mean you need to take Minoxidil, Finasteride or any other drugs to induce hair regrowth anymore.
Our team of scientists devoted the last 8 years in developing and commercializing a safe and drug-free treatment for Androgenic Alopecia, and they made it.
"The results of this clinical trial have demonstrated that Therapy-16 was
superior in reducing further hair loss and stimulating new hair growth,
compared to minoxidil 5% alone."
"As the ingredients of Therapy-16 are natural health products, no systemic side effects were noted in our clinical trials."
01
Stop the Hair Loss Process
The first step in a hair growth regimen is to put a stop to hair loss.
Our products can help you do that.
02
New growth is expected after 3-4 months of continuous usage.
Best results will appear after 6 months.
03
Maintain your results by continuing to use the products as indicated.
If you stop the regimen, your hair will go back to its initial state.
SUBSCRIBE TO RIZN'S NEWSLETTER
TO RECEIVE THE LATEST NEWS AND EXCLUSIVE DEALS
Pour êtres les premiers informés lors du lancement, inscrivez-vous à notre liste d'attente