Open the cap and remove the seal. Screw the pump on the bottle. Shake well.

Apply 5 sprays on clean, dry scalp, on the targeted area.

Massage into the scalp. Allow to air dry completely and wash your hands.
Hair loss is multifactorial and can be tied to genetic, stress, hormones, vitamin deficiency, and more.
Our products were conceived to target different causes of hair loss and work synergistically to help you grow more efficiently.
Use RIZN Hair Density Spray and RIZN Hair Complex in combination to reach maximum hair growth potential.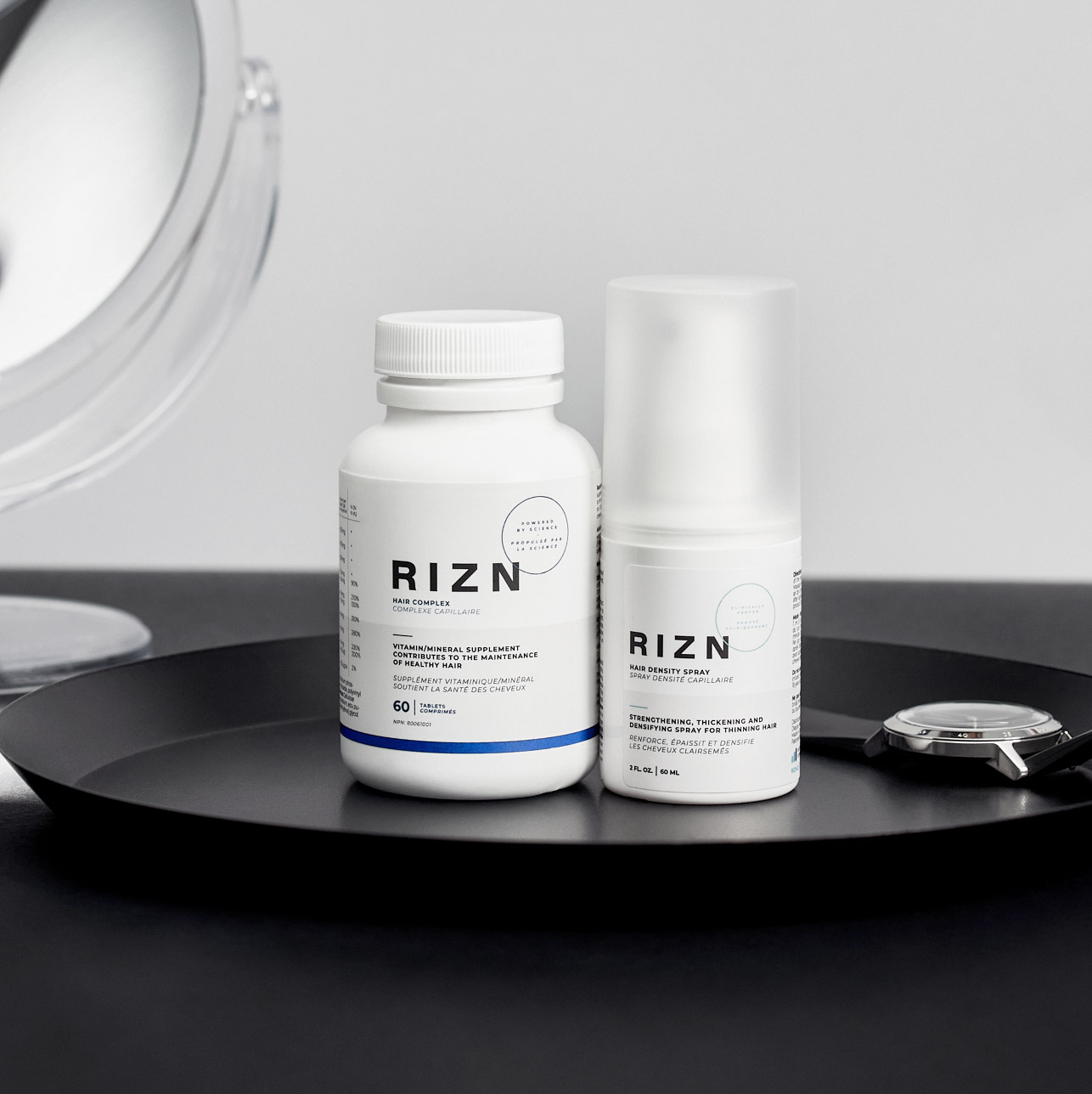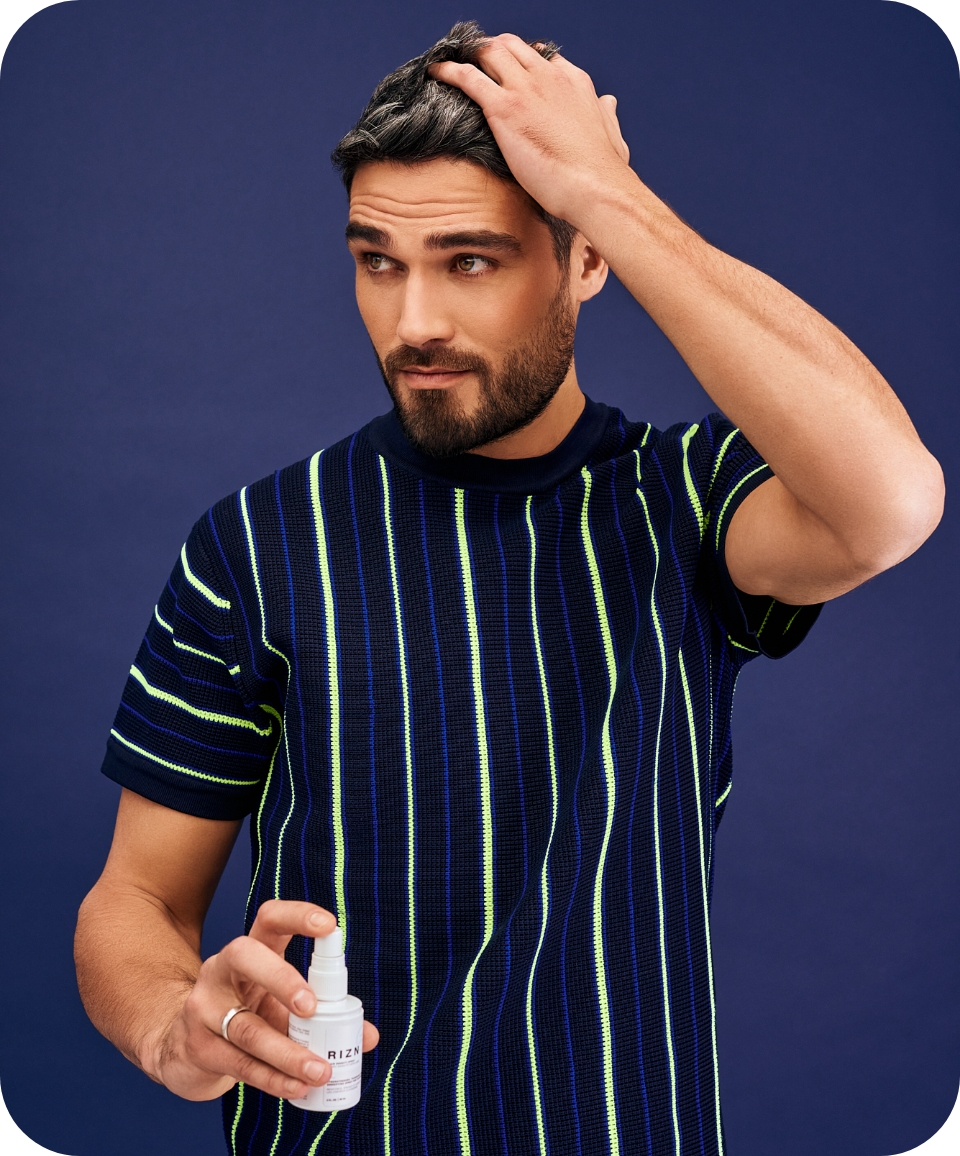 Expected outcome over-time
Clinical trials have shown that our patients experienced hair regrowth after only 3 months of continuous usage. Even better results were shown after 6 months.
Clinical trial has demonstrated that Therapy-16 was effective in reducing further hair loss and stimulating hair regrowth.
Therapy-16 is a natural health product developed by scientists and 100% drug-free.
No systemic side effects were noted in our clinical trials and third party study.
SAVE 10% OFF YOUR NEXT ORDER AND
RECEIVE EXCLUSIVE DISCOUNTS IN YOUR INBOX!